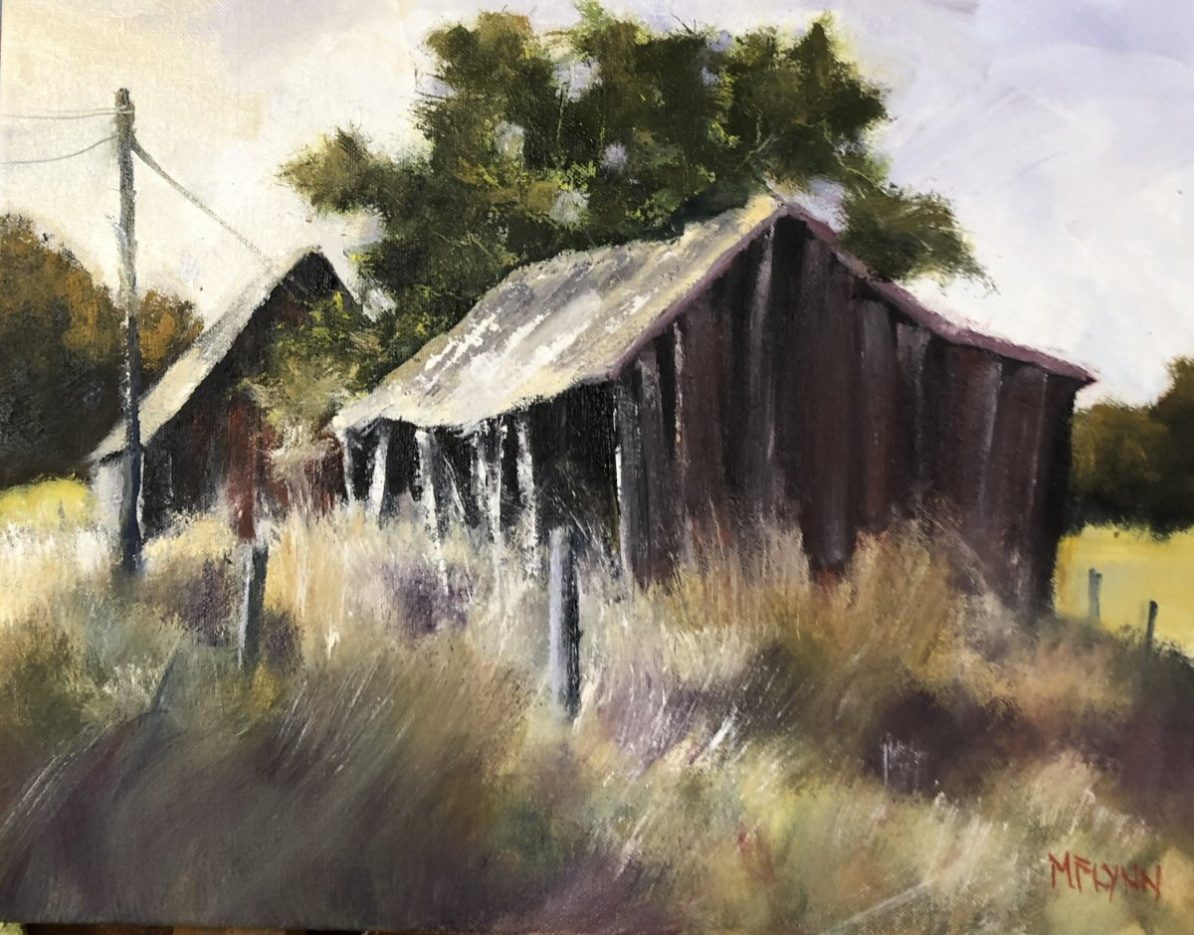 Exhibit Title: "Paths of Light"
Watercolors and Oils by Mike Flynn
Dates: Tuesday April 7 through Sunday May 3, 2020
Meet-the-Artist Reception:  Saturday April 11, 2020, 1:00 – 4:00 pm
"Paths of Light" showcases the artistry of Mike Flynn, a painter in watercolor and oils, with occasional ventures into mixed media. The exhibit features a variety of landscapes and still-life pieces, featuring compositions with natural light paths and highlights.
Mike Flynn – Mike began over 20 years ago with watercolor, his favorite medium. He is mostly self-taught and tends to favor impressionism, with loose brush work and the freedom to view subjects in his own way. But he will accept the challenge of painting more detailed subjects too. In recent years, he has explored working in mixed media, combining wet and dry media: acrylic inks, watercolor, charcoal and gouache. During the period from 2004 to 2017, he operated ArtBeat Gallery, a cooperative venture with other artists, in Manassas, VA. He also spent several years at the Workhouse, Lorton, VA. Since 2017, he has been a member of the Loft Gallery. Since 2016, Mike has taught watercolor and mixed media classes at the Center for the Arts – Candy Factory, Manassas, VA since 2016. To see more, you can visit his website at www.mikeflynnartist.com.