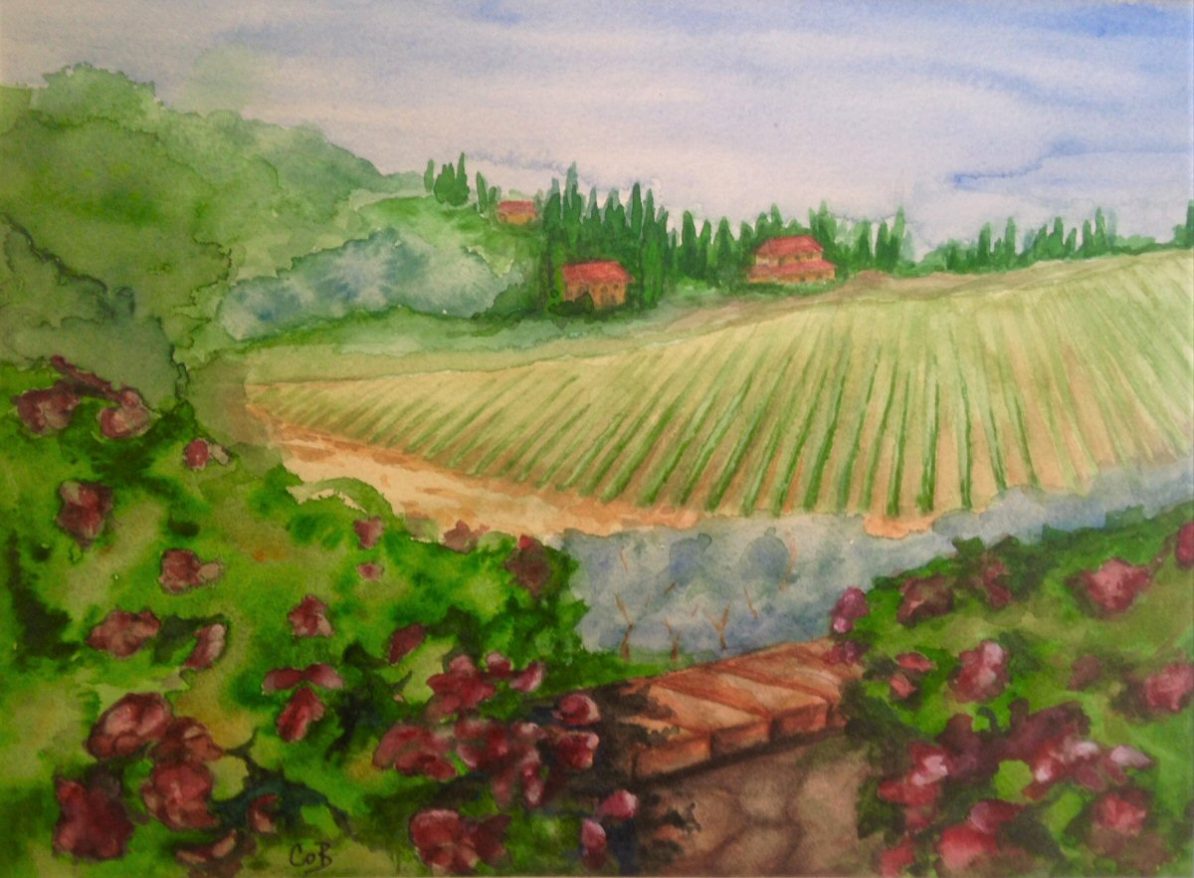 Gallery Hours: Tuesday-Friday, 11 am-4pm; Saturday, 11 am-5pm; and Sunday, Noon-5pm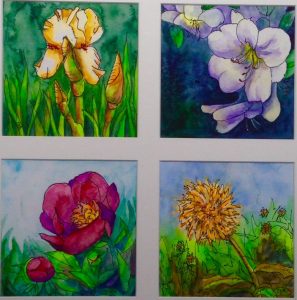 Exhibit Title:  "Moments of Beauty"
Original paintings by Claire Bentley 
Dates: Tuesday, June 3 through Sunday, June 30, 2019
Meet-The-Artist Reception: Sunday, June 9, 2019 – 1:00-4:00 pm
"Moments of Beauty" showcases a collection of paintings in which Claire captures a moment in time the natural beauty of flowers, landscapes, people and animals before the bloom fades, the light changes or the subject moves.  She encourages the viewers to share in these moments.
Claire Bentley – Claire is originally from New York where she took some art classes at the Art Students League in NYC while teaching.  Then marriage, children and a move to Virginia put a hold on her art pursuits. After retiring from teaching, she began taking courses at the Workhouse Art Center in Lorton, VA and discovered her love of watercolor.  Her inspiration comes from nature, travel, and observations of people and animals.  She is a member of the Loft Gallery in Occoquan, VA, the Virginia Watercolor Society, and the Springfield Art Guild, of which she is a former board member.   Claire's work has been juried in numerous local shows.
To see more of Claire's art, visit The Loft Gallery, LLC www.loftgallery.org and Facebook Page, The Loft Gallery, LLC of Occoquan.
"Dievole, Italy" watercolor 12"x9"
"Spring Beauties" watercolor "14×14"
Permission granted for reprinting images.  For further information or an interview call The Loft Gallery, LLC at 703-490-1117 and/or contact the artist directly at cobentley.art@gmail.com