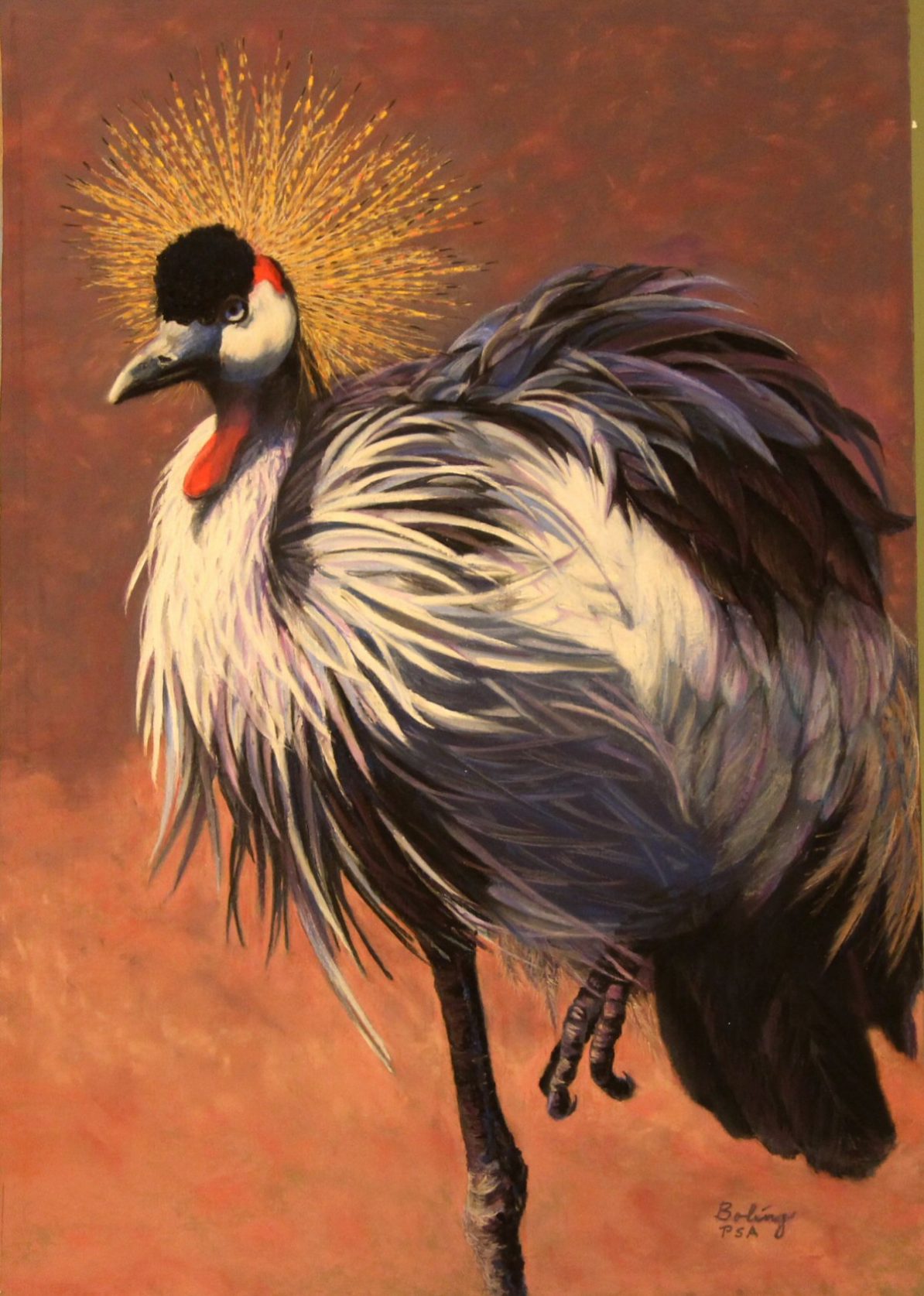 Exhibit Title: WINGS
Pastel Paintings and Drawings by Deanna Boling
Dates: Tuesday, November 5 through Sunday, December 1, 2019
Meet-The-Artist-Reception: Saturday, November 9, 2019 – 1:00-4:00pm.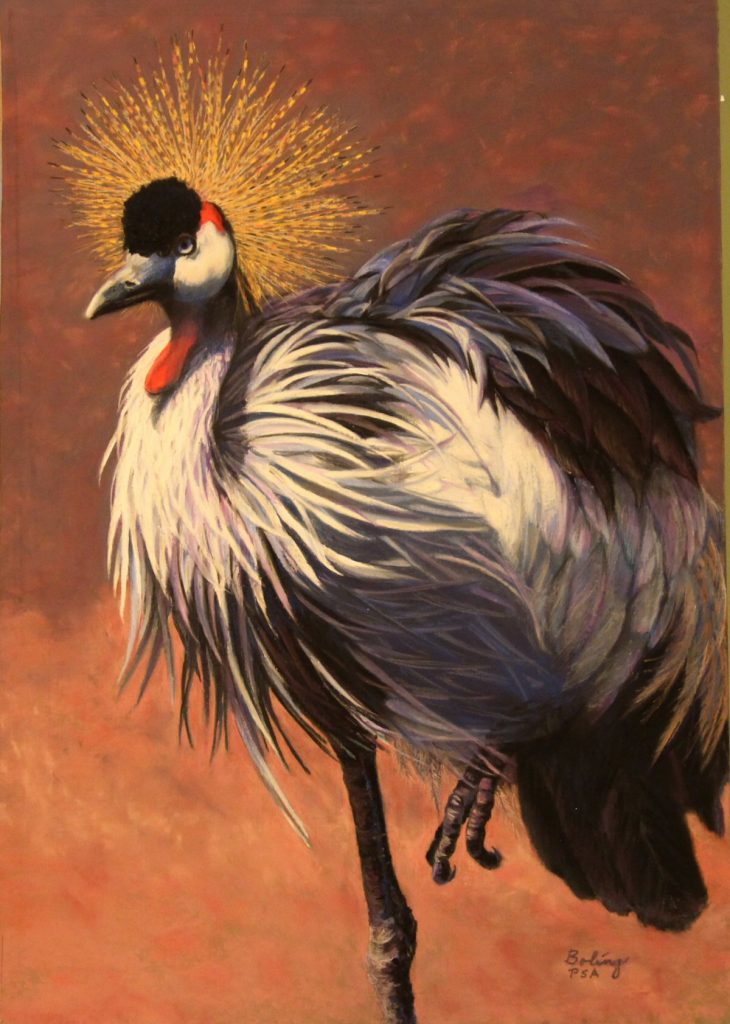 "WINGS" celebrates Boling's passion for painting birds…..pretty birds and not-so-pretty birds. She finds challenge in bringing out their individuality, their essence, and in a way their "voice". Boling offers her viewers intimate portraits and glimpses into some typical behaviors of her feathered muses. Boling is a signature member of the Pastel Society of America. An award-winning artist, she has exhibited in many juried and solo shows in the metro area, New York City, and the international competition, Birds in Art. Her work is held in museum and private collections across the country, Europe, and South America.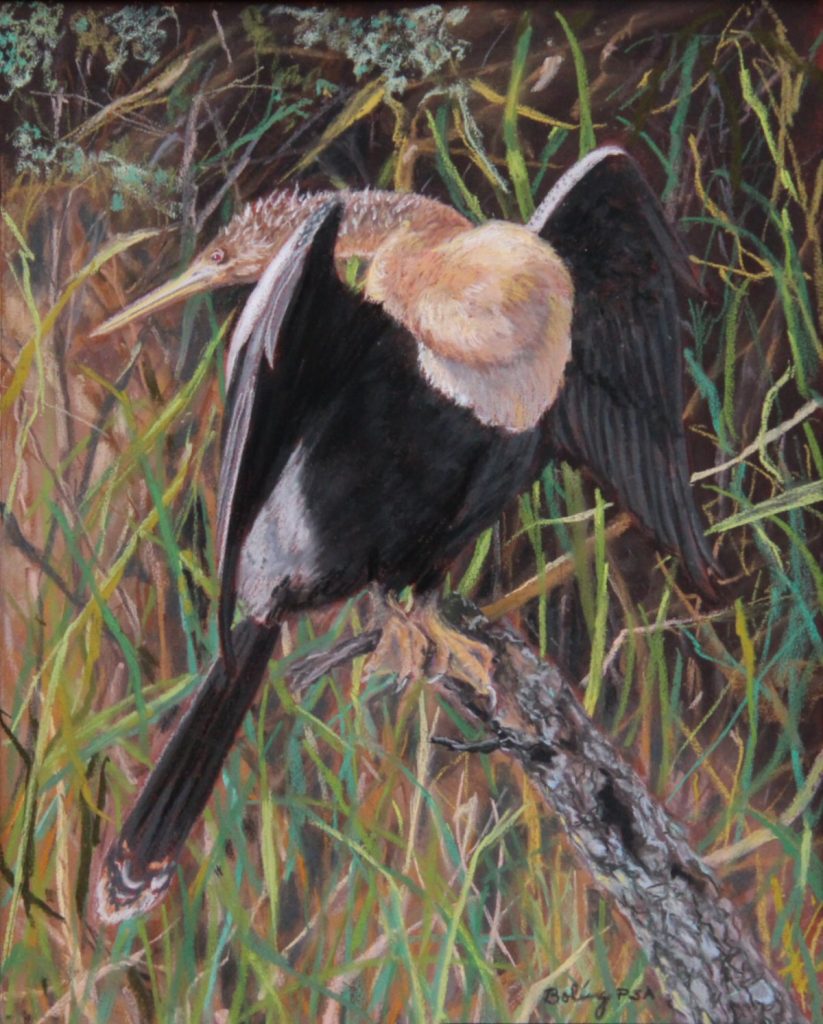 You can always see her artwork at The Loft Gallery and in her studio at The Loft Art Center at the same address. Or, visit The Loft Gallery www.loftgallery.organd Facebook Page, The Loft Gallery of Occoquan, LLC.
Permission granted for reprinting images. For further information or an interview call The Loft 703-490-1117 and/or contact the artist directly at bbwatch@verizon.net.