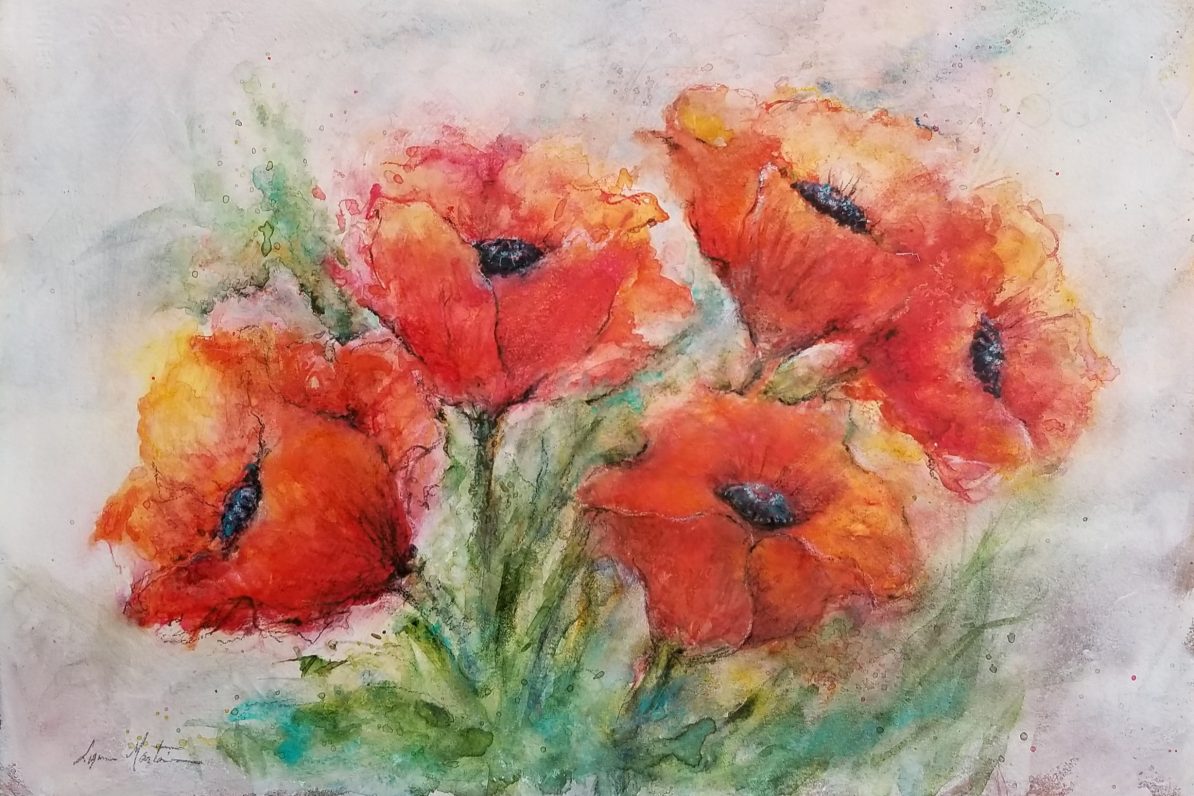 Exhibit Title: "Tapestry of Light and Color"
Original paintings by Lynn Martin and kiln-formed fused glass creations by Maureen Storey
Dates: Tuesday, March 5 through Sunday, March 31, 2019
Meet-The-Artists Reception: Saturday, March 9, 2019, 1:00-4:00 pm
"Tapestry of Color and Light" showcases a collection of paintings and fused glass art created by Lynn Martin and Maureen Storey. The work integrates the transparency, fluidity, and luminosity of a range of mediums and techniques in paint and glass in the art inspired by the observations and imagination of each artist.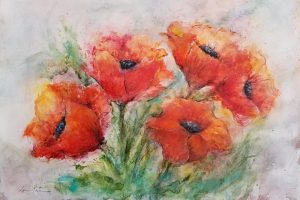 Lynn Martin is a studio artist at the Loft Art Center and member of the Loft Gallery in Occoquan. She works in acrylics, watercolor, pen and ink, and combined media. After a full-time federal career in water resources science and policy, Lynn redirected her focus and energy to art. Drawing inspiration from nature, travel, and every day experiences, her paintings are known for capturing mood and sentiment. She creates art in both realistic and impressionist styles. Lynn's work has been juried into numerous local and regional shows. She is a member of the Potomac Valley Watercolorists, and the Springfield Art Guild, of which she is a former board member.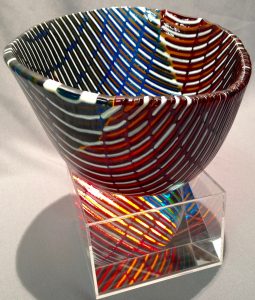 Maureen is the owner and glass artist of storeyweaver designs in glass, LLC and is a Virginia Juried Artisan in kiln-formed fused glass of the Artisans Center of Virginia. Maureen's first 35-year career as a PhD nutrition scientist was fulfilling as she held executive-level positions in the food industry, academia and trade associations. But in the rare moments of spare time, she discovered a joyful outlet for her creative energy through fused and stained glass.
Maureen's artwork is currently on display at The Loft Gallery in Occoquan, VA; Wine Gallery 108, Old Town Alexandria, VA; the Artists in Middleburg, Middleburg, VA; Jimni, Culpeper, VA; and Weisser Glass Studio and Gallery, Kensington, MD. She is 2019 President for the National Capital Art Glass Guild; the Secretary of the Board of Directors for the Artists in Middleburg, and a member of the Board of Directors for the Artisans Center of Virginia. See Maureen's website at storeyweaverdesignsinglass.com.
The Loft Gallery of Occoquan is voted one of the top 10 best galleries in Northern Virginia.
To see more of Lynn's and Maureen's art, visit The Loft Gallery www.loftgallery.org
and like us on the Loft's Facebook, The Loft Gallery of Occoquan.
###
Lynn Martin, "Something about Poppies, mixed media, 16" x 20"
Maureen Storey, "Tapestry," kiln-formed fused glass, 8" diameter x 6" deep