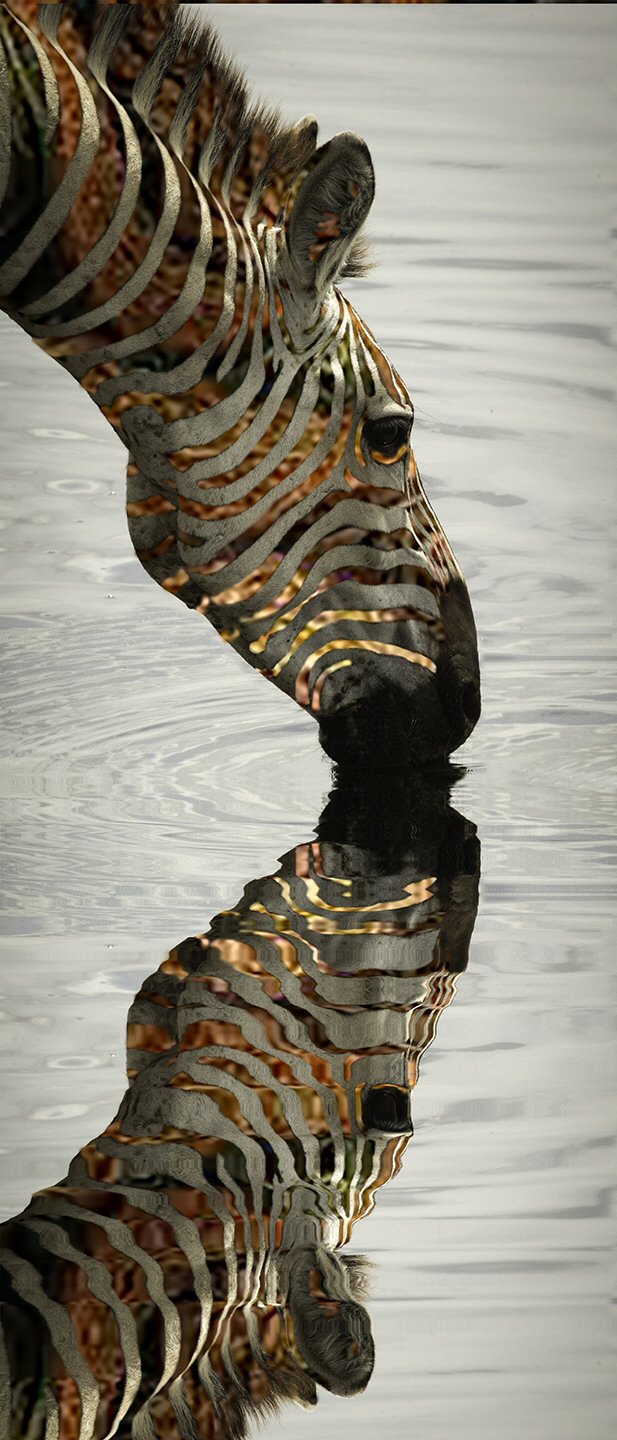 PRESS RELEASE 
Gallery Hours: Tuesday-Friday, 11 am-4pm; Saturday, 11 am-5pm; and Sunday, Noon-5pm
Exhibit Title:  "And Now for Something Completely Different"
Photography by Rick Reda and Fused Glass by Maureen Storey
Dates: Tuesday, August 7 through Sunday, September 2, 2018
Meet-The-Artists Reception: Saturday, August. 11, 2018 – 1:00-4:00 pm
"And Now for Something Completely Different" showcases the artistry of photographer, Rick Reda and fused glass artist, Maureen Storey.  Both artists are newcomers to the Loft Gallery and both recently launched encore careers in their chosen art forms at the Loft.
Rick Reda– Rick Reda has been a photographer for over forty years.  Specializing in landscapes and wildlife, he has traveled from Alaska to Antarctica to Africa.  He started with a makeshift darkroom set up in the bathroom of a two-bedroom apartment in Detroit, developing and producing color prints.  Within a few short years, his photographs were on display in the Trimpe Gallery in Detroit.  Over the years he has transitioned from film photography to digital photography.  He is currently has work displayed in The Loft Gallery, in Occoquan, VA, Arches Gallery at the Workhouse in Lorton, VA, as well as in several private collections across the United States and in Europe.  To see more, you can visit his website at rickredaphotos.com.
Maureen Storey – Maureen Storey is the owner and glass artist of storeyweaver designs in glass, LLC and is a Virginia Juried Artisan in fused glass of the Artisans Center of Virginia.  Maureen's first 35-year career as a PhD nutrition scientist was fulfilling as she held executive-level positions in the food industry, academia and trade associations.  But in the rare moments of spare time, she discovered a joyful outlet for her creative energy through fused and stained glass.
Maureen's artwork is currently on display at The Loft Gallery in Occoquan, VA; Altura Wine and Gourmet, Old Town Alexandria, VA; Framecraft of Virginia, Old Town Warrenton, VA; the Artists in Middleburg, Middleburg, VA; the Jester's Gallery, Suffolk, VA; and Weisser Glass Studio and Gallery, Kensington, MD.  She is a member of the Loft Gallery, Artists in Middleburg, National Capital Art Glass Guild and the Artisans Center of Virginia.
To see more of Rick's and Maureen's art, visit The Loft Gallery www.loftgallery.org
and Facebook Page, The Loft Gallery of Occoquan.
Permission granted for reprinting images.  For further information or an interview call The Loft 703-490-1117 and/or contact the artists directly at rickredaphotos@hotmail.com.com and at Maureen@storeyweaverdesignsinglass.com
Horse of a Different Color
14 x 30
Archival Pigment Photography by Rick Reda