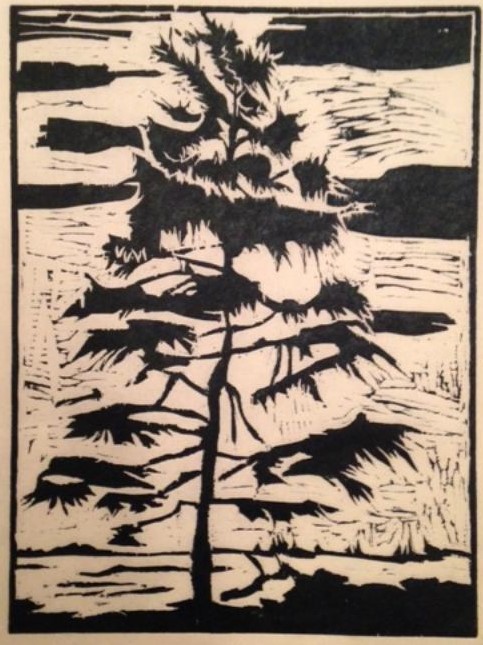 Exhibit Title: "Variations in Black and White"
Artwork by Susan Larimer
Dates: Tuesday, May 7 through Sunday, June 2, 2019
Meet-The-Artist Reception: Saturday, May 18, 2019 – 1:00-4:00 pm
"Variations in Black and White" showcases the artistry of Susan Larimer.  She is a newcomer to the Loft Gallery and has recently launched an encore career in her chosen art form at the Loft.
Susan Larimer is a member of the Loft Gallery in Occoquan.  Her works are in both relief and intaglio printing, pen and ink, as well as the occasional watercolor.  After a full-time career as a contracting officer for the Department of Defense, Susan has had time to focus on her artwork.  She works in a variety of representational subjects: people, landscapes, seascapes, architecture, and trees.  Susan started working in watercolors, but transformed her artwork to include. pen and ink drawings in black and white.  She then moved to printing in black and white with etchings, lithographs and relief prints in linoleum and wood.  Recently, Susan has explored the use of wood engravings and colorful Japanese-watercolor-style moku-hanga in creating woodcut prints.
The Loft Gallery of Occoquan is voted one of the top 10 best galleries in Northern Virginia.
To see more of Susan's art, visit The Loft Gallery www.loftgallery.org and Facebook Page, The Loft Gallery of Occoquan.
Permission granted for reprinting images.  For further information or an interview call The Loft 703-490-1117 and/or contact the artist directly at slslarimer@verizon.net.