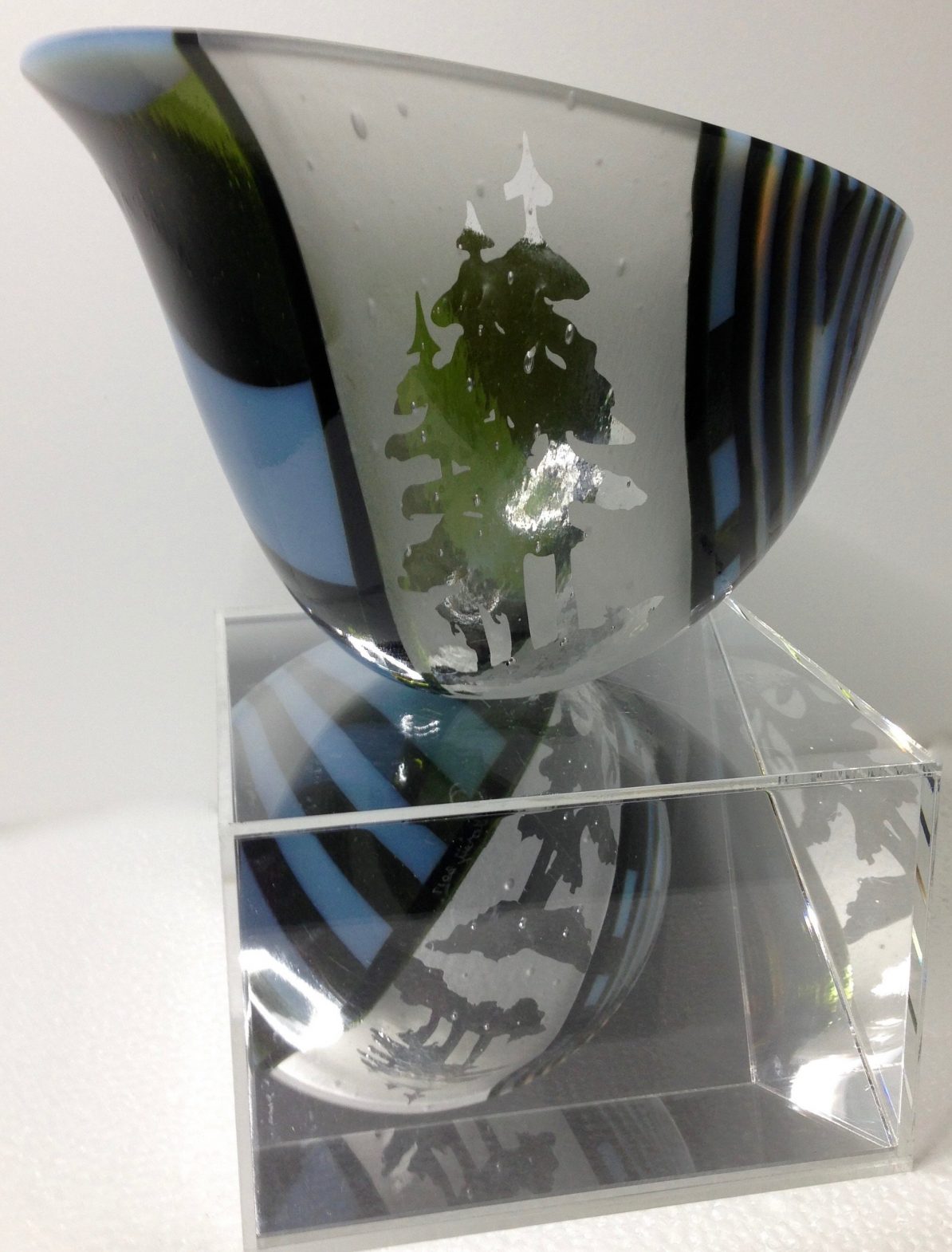 Exhibit Title:  "Exploring the Colors of Nature"
Paintings by Teresa Brunson and Fused Glass by Maureen Storey
Dates: Tuesday, October 2 through Sunday, November 4, 2018
Meet-The-Artists Reception: Saturday, October 6, 2018 – 1:00-4:00 pm
"Exploring the Colors of Nature" showcases the artistry of pastel painter, Teresa Brunson and fused glass artist, Maureen Storey.  Teresa is a pastel painter who specializes in landscapes in her artwork; Maureen is a newcomer to the Loft Gallery and recently launched an encore career in her chosen art form at the Loft.
Teresa Brunson – Meet the award-winning pastel painter Teresa T. Brunson and experience her distinguished landscape paintings that captivate the heart. Teresa travels across the country to unearth quiet, engaging scenes from varied terrain and outdoor adventures that create aspect and depth to her paintings. Bright colors mix with intriguing line work to illicit details in fascinating ways. Viewers are drawn into perspectives of nature as Teresa gives voice to scenery that result in a calmness within as if having witnessed nature directly. Teresa's paintings are on display at The Loft Gallery in Occoquan, VA.
To see more, you can visit her website at www.teresabrunson.com
Maureen Storey – Maureen Storey is the owner and glass artist of storeyweaver designs in glass, LLC and is a Virginia Juried Artisan in fused glass of the Artisans Center of Virginia.  Maureen's first 35-year career as a PhD nutrition scientist was fulfilling as she held executive-level positions in the food industry, academia and trade associations.  But in the rare moments of spare time, she discovered a joyful outlet for her creative energy through fused and stained glass.
Maureen's artwork is currently on display at The Loft Gallery in Occoquan, VA; Altura Wine and Gourmet, Old Town Alexandria, VA; Framecraft of Virginia, Old Town Warrenton, VA; the Artists in Middleburg, Middleburg, VA; the Jester's Gallery, Suffolk, VA; and Weisser Glass Studio and Gallery, Kensington, MD.  She is a member of the Loft Gallery, Artists in Middleburg, National Capital Art Glass Guild and the Artisans Center of Virginia.  See Maureen's website at storeyweaverdesignsinglass.com.
To see more of Teresa's and Maureen's art, visit The Loft Gallery www.loftgallery.org and Facebook Page, The Loft Gallery of Occoquan.